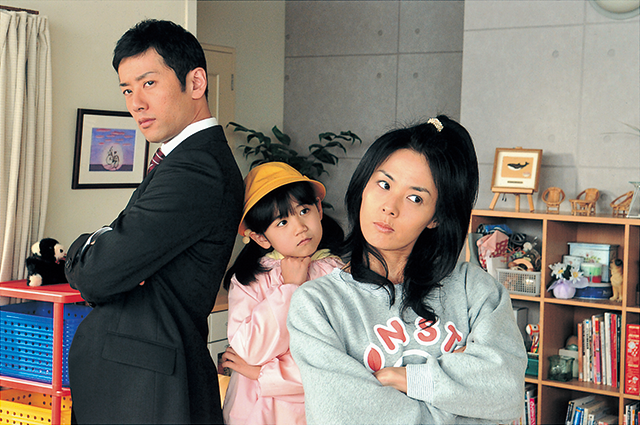 Broadcast Date
2008.5.12 - 2008.7.11
Episode / Duration
45 episodes 30 min. x 45 eps.
Scenario Writer
Cast
Miyuki Imori (井森美幸)
Ryuichi Oura (大浦龍宇一)
Miyu Yamada (山田海遊)
Rie Hiki (比企理恵)
Yoichiro Saito (斉藤陽一郎)
Nobuyoshi Kuwano (桑野信義)
Fumie Nakajima (中島史恵)
Yuka Hosyaku (宝積有香)
Chisun (ちすん)
Hiroaki Fukui (福井博章)

Nodoka Kuribayashi, is a struggling cartoonist. Excusing herself for being busy with her work, she lets her husband, Tetsuya, be responsible for everything from housekeeping to child care. Tetsuya, who reaches the point where he can no longer take it, presents Nodoka with divorce papers. She then goes through homemaking training to get married again! Will she be able to improve herself as a woman and remarry?