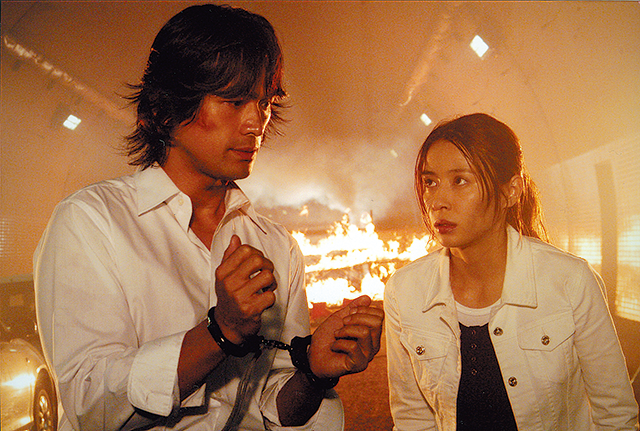 Broadcast Date
2004.7.18 - 2004.9.26
Episode / Duration
11 episodes 75 min. x 1 ep. / 60 min. x 10 eps.
Scenario Writer
Cast
Yosuke Eguchi (江口洋介)
Hiroshi Abe (阿部寛)
Miki Mizuno (水野美紀)
Koji Kato (加藤浩次)
Nagisa Katahira (片平なぎさ)
Mieko Harada (原田美枝子)
Yoshio Harada (原田芳雄)

Tetsuo Nagai is a probation officer. His job is to rehabilitate young offenders and get them on the straight and narrow. Married with one son, he lives a happy life. All that changes one day when his wife is murdered and his son is gravely injured in an attack. Nagai wrestles with the assailant, but he escapes. Nagai takes his son to the hospital run by his father-in-law, but his son is again attacked and left in a coma. Nagai is interrogated by police detectives and finds himself the chief suspect due to the emergence of a number of pieces of unfavorable evidence. Is someone setting him up? At the verge of giving up, he is struck by another option - he becomes a fugitive, striving to prove his innocence and find the real killer while his son hovers at deaths' door.