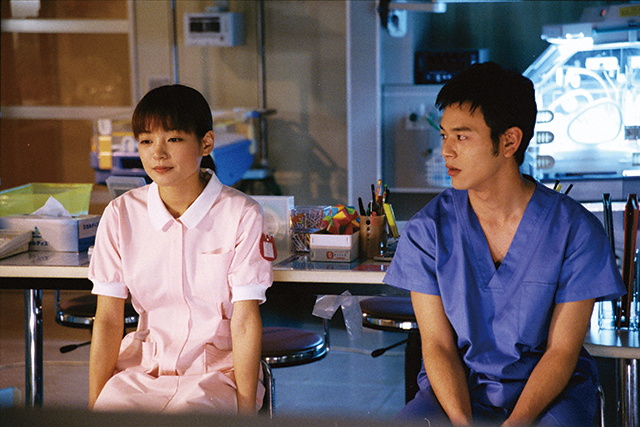 Broadcast Date
2003.4.11 - 2003.6.20
Episode / Duration
11 episodes 75 min. x 1 ep. / 60 min x 10 eps.
Scenario Writer
Cast
Satoshi Tsumabuki (妻夫木聡)
Ryoko Kuninaka (国仲涼子)
Kyoka Suzuki (鈴木京香)
Koji Kato (加藤浩次)
Haruka Ayase (綾瀬はるか)
Ken Ogata (緒形拳)
Tetta Sugimoto (杉本哲太)

Eijiro graduated from a prestigious medical school and began his career as a doctor full of wide-eyed enthusiasm. Eidai Hospital is one of the largest and most prestigious teaching hospitals, and Eijiro swells with pride to be associated with its team of elite doctors. But Eijiro soon learns that the hospital is a place where bribes and big egos can affect patient care. Further, Eijiro is only allowed to complete manial tasks, keeping him from truly fulfilling his dream of helping patients. Working for experience in the ER, Eijiro freezes during a patient's treatment and cannot bring himself to face the opening table again. To make up for his inabilities, Eijiro vows to do anything he can to help the patients, even if it means putting his carrer on thi line to stand up to those hindering patient care.