Sky of Love - Someone I love is there -
恋空   고이조라   戀空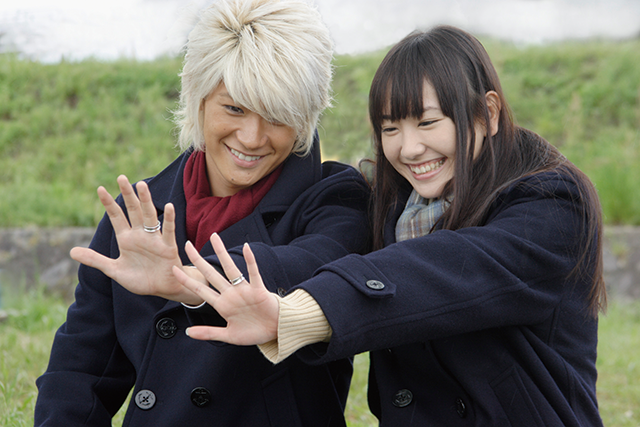 Broadcast Date
Japan Release: 2007.11.3
Episode / Duration
129 min.
Director
Scenario Writer
Cast
Yui Aragaki (新垣結衣)
Haruma Miura (三浦春馬)
Keisuke Koide (小出恵介)
Asami Usuda (臼田あさ美)
Haru (波瑠)

Mika is in her first year of high school.
While Mika accidentally met a flashily dressed boy called Hiro at school, she turns and flees. They soon fall in love each other. Their days pass happily, but trouble is coming to them...
This is the cell-phone novel that moved 20 million to tears, and the tale of an average girl's three stormy years of high school, a saga of love, rape, pregnancy, miscarriage, parting, and reunion, is in fact a true story."