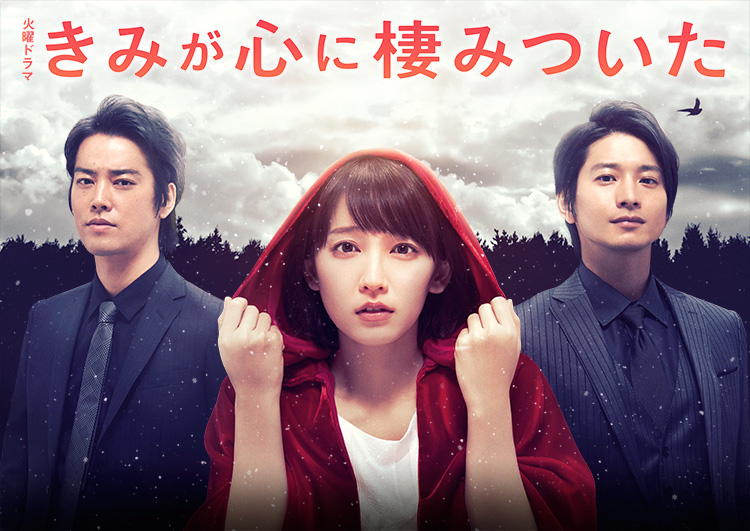 Broadcast Date
2018.1.16 - 2018.3.20
Episode / Duration
10 episodes 75 min × 1 ep / 60min × 9 eps
Scenario Writer
Tomoko Yoshizawa (吉澤智子)
Koji Tokuo (徳尾浩司)

Cast
Riho Yoshioka (吉岡里帆)
Kenta Kiritani (桐谷健太)
Osamu Mukai (向井理)
Anna Ishibashi (石橋杏奈)
Anne Nakamura (中村アン)
Murotsuyoshi (ムロツヨシ)
Sarina Suzuki (鈴木紗理奈)
Asaka Seto (瀬戸朝香)

Kyoko is a young woman whose low esteem often manifests itself as suspicious behavior. So when she joins a company and is taken by a senior colleague to her first ever speed date party, she meets a manga editor, Yoshizaki, who doesn't hold back in his harsh appraisal of her. Though mortified at first, Kyoko resolves that he is someone who can help her improve herself, and she proceeds to follow after him and boldly asks: "Would you go out with me?" No sooner does Kyoko embark on this mission of self-help when she is reunited with a former college senior classmate with whom she had once been infatuated. But he had been an awful man who had used her infatuation to hurt her. Kyoko seeks to overcome the trauma of past love in this compelling love triangle story by Kirin Tendo.
---
자존감이 낮아 금방 거동이 수상해져버리는 쿄코. 회사 선배에 이끌려 가게된 인생 첫 미팅자리에서 만난 만화편집자 요시자키로부터 차가운 조언을 듣게 되지만 반대로 쿄코는 그가 자신을 바꿔줄지도 모른다고 기대하게 된다. 먼저 돌아가려는 요시자키를 뒤따라가 갑자기 사귀자고 고백한다. 요시자키를 만나고 자신을 바꾸려고 결심한 바로 그때, 대학시절 온마음을 다해 사랑한 쿄코의 감정을 이용하여 깊은 상처를 준 남자와 재회하게 되고 쿄코의 마음은 크게 흔들린다.
텐도 기린 원작. 과거의 연애에 트라우마를 가진 여성이 매력적인 두명의 남성사이에서 흔들리는 삼각관계 러브스토리.
---
因為自我評價太低,在人前老是驚慌失措的今日子,有一天被公司的前輩帶去參加人生首次的交友聯誼會時,遇到了漫畫編輯的吉崎嚴厲的言詞,不過,反過來今日子期待吉崎是不是能徹底改變自己。追上先打算回家的吉崎,她突然説「請跟我交往」。遇到了吉崎,剛試著改變自己的那時,今日子與大學時代被深深吸引,而且被利用感情厲害地傷害了心的男人再度重逢,今日子的心很大地搖擺不定…。
由天童麒麟原作改編,這是為過去的戀愛有陰影的女性在兩個有魅力的男性之間搖曳動的三角關係愛情故事。