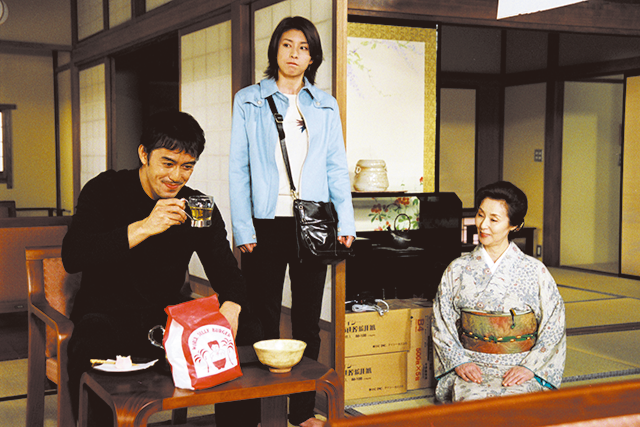 Broadcast Date
2003.4.13 - 2003.6.22
Episode / Duration
11 episodes 75 min. x 1 ep. / 60 min. x 10 eps.
Scenario Writer
Cast
Yuko Takeuchi (竹内結子)
Hiroshi Abe (阿部寛)
Toshihide Nishijima (西島秀俊)
Atsuko Sakurai (櫻井淳子)
Mao Miyaji (宮地真緒)
Katsumi Takahashi (高橋克実)
Rie Shibata (柴田理恵)
Takanori Jinnai (陣内孝則)
Yoko Nogiwa (野際陽子)

Yumi, a 23-year-old office worker, is fired from her job out of the blue. A few days later, coming from a friend's wedding and having no time to change out of her kimono, she is rushing to an interview for a job at a publishing company. Yumi stumbles into the room, looking for somewhere to change out of her kimono, and finds popular comic book writer Reijiro Sakurai is having an editorial meeting with some staff. He is planning to lock himself away at a hot spring for the next three months to concentrate on his next project. Sakurai comments that if Yumi were to join him he wouldn't mind being away for so long..., and so their adventure begins.