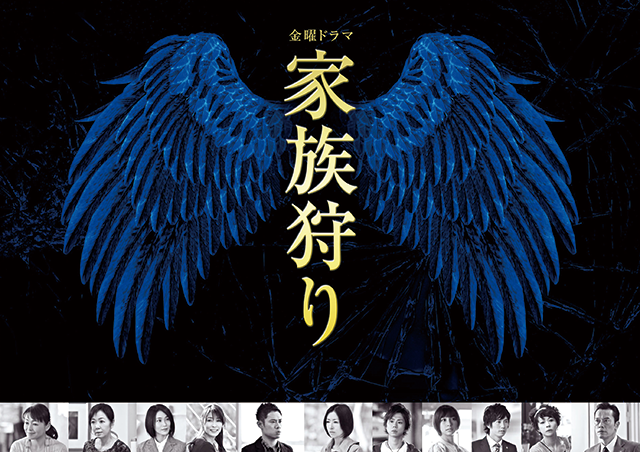 Broadcast Date
2014.7.4 - 2014.9.5
Episode / Duration
10 episodes 80 min x 1 ep / 60 min x 9 eps
Scenario Writer
Shizuka Oishi (大石静)
Yoko Izumisawa (泉澤陽子)

Cast
Yasuko Matsuyuki (松雪泰子)
Atsushi Ito (伊藤淳史)
Kenichi Endo (遠藤憲一)
Hiromitsu Kitayama (北山宏光)
Miki Mizuno (水野美紀)
Mariko Shinoda (篠田麻里子)
Kohki Okada (岡田浩暉)
Yuta Hiraoka (平岡祐太)
Sayaka Yamaguchi (山口紗弥加)
Miyoko Asada (浅田美代子)

Yuko Hizaki is a child psychologist working for the city's child counseling service. She's saddled by a senile father and a mother grown weary of nursing.
Shunsuke Sudo is a high school teacher resistant to the idea of marrying and building a family with his girlfriend. Ai Yoshizawa, who is highly antisocial, is one of his students. Koki Mamihara is a cop who suspects foul play in a family suicide. The case begins to rouse each character to life amid a rush of events in this foray into the pettiness, pathos and nobility of human nature, based on a representative work by novelist Arata Tendo.
---
치매를 앓는 아버지와 간병에 지친 어머니를 돌보며 아동상담소에서 근무하는 아동심리사 히자키 유코. 애인과 가정을 꾸리는 것에 강한 거부감을 느끼는 고교교사 스도 슌스케, 마음의 문을 닫은 여고생 요시자와 아이. 어떤 한가족의 자살사건에 의문을 품은 형사 마미하라 코키. 이 사건을 계기로 관련되어가는 사람들은 격류속에서 각자 생의 삶에 눈뜨기 시작한다. 인간의 추악함, 슬픔, 고귀함. 그 모든것을 담은 덴도 아라타의 대표작을 드라마화했다.
---
在兒童諮詢輔導所裡工作的兒童心理輔導師一冰崎游子,撫養著患了認知症的父親和因長期看護而深感疲惫的母親。對於愛情和家庭強烈反感的高中老師一巢藤凌介和他班上的自閉女高校生一芳澤亞衣。對於某家庭裡發生的殺人後自殺事件感到懸念的刑事一馬見原光毅。因為這起殺人事件而捲入關係的人們在奔流裡找到自己生存的意義。這是一部以擅長描寫人類的醜惡,悲哀,自負的作家一天童荒太的原作連續劇。