The Triumphant General Rouge
ジェネラル・ルージュの凱旋   제네럴 루즈의 개선   紅色將軍的凱旋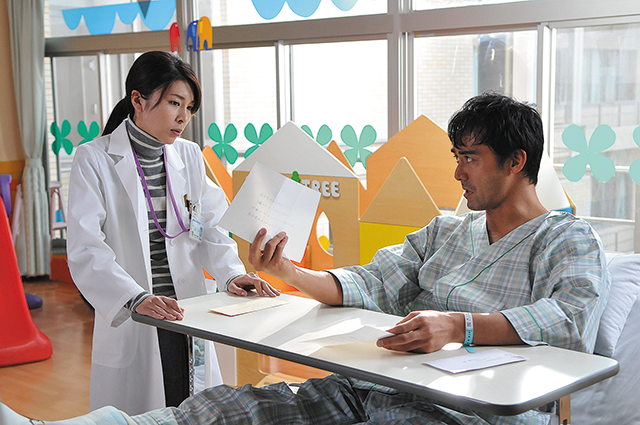 Broadcast Date
Japan Release: 2009.3.7
Episode / Duration
122 min.
Director
Scenario Writer
Hiroshi Saito (斉藤ひろし)
Yoshihiro Nakamura (中村義洋)

Cast
Yuko Takeuchi (竹内結子)
Hiroshi Abe (阿部寛)
Masato Sakai (堺雅人)
Michiko Hada (羽田美智子)
Masanobu Takashima (高嶋政伸)
Toshinori Omi (尾美としのり)
Shihori Kanjiya (貫地谷しほり)
Bokuzo Masana (正名僕蔵)
Shiro Sano (佐野史郎)
Tetsuji Tamayama (玉山鉄二)

This time, the scandal is in ER.- A mysterious letter arrives for Dr. Kimiko Taguchi (Yuko Takeuchi), a specialist in "unidentified clinical syndromes" at Tojo University Hospital. The letter reads: "Chief Surgeon Hayami of the Emergency Center has a collusive relationship with a medical supplies maker. And the head nurse is in on it with him." - Somewhere under all the mystery lies an unimaginable truth.