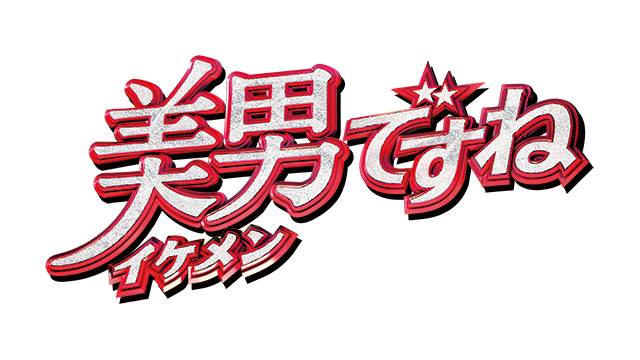 Broadcast Date
2011.7.15 - 2011.9.23
Episode / Duration
11 episodes 130 min x 1 ep / 60 min x 10 eps
Scenario Writer
Cast
Miori Takimoto (瀧本美織)
Yuta Tamamori (玉森裕太)
Taisuke Fujigaya (藤ヶ谷太輔)
Hikaru Yaotome (八乙女光)
Haruna Kojima (小嶋陽菜)
Seiji Rokkaku (六角精児)
Shigenori Yamazaki (山崎樹範)
Yutaka Shimizu (清水優)
Tanoshingo (楽しんご)
Nana Katase (片瀬那奈)

Miko, who abandons her ascetic training to become a convent nun to instead assume the singing dreams of her twin brother', Mio, by replacing him as a member of the hugely popular rock band, A.N. JELL. The band's leader, Ren, though overflowing with musical talent, is also an extreme neat freak and perfectionist who keeps others at a distance and refuses to recognize Miko or anybody else's talent.
The band's other members consist of Shu, who seems to have a little more of a forgiving personality, but is actually just extremely detached. Yuuki, while on the surface a complete airhead, keeps balance in the band, particularly between Ren and Shu. Miko leaves the communal life of a nunnery to join that of a rock band, but will she be able to "gel" with A.N.JELL? And bringing a girl into an all-boy band is sure to produce some interesting chemical reactions; perhaps even some chemistry between Miko and Ren, not to mention a fair share of jealousy, tears, camaraderie and even a search for parental love.
---
2009년 한국에서 방송된 후 아시아각국에서 큰반향을 불러 일으킨 드라마 「미남이시네요」를 리메이크했다. 수녀가 되기 위해 수 도원에서 수행중인 쌍둥이 동생 미코가 가수 데뷔를 꿈꾸던 오빠 미오가 되어 인기절정의 밴드 「A.N.JELL」 의 새로운 멤버가 된다. 리더인 렌은 발군의 음악센스를 가졌지만 극도의 결벽증에 신경질적이고, 완벽주의자인 탓에 곁에 사람을 잘 두지도 않고 사람을 쉽게 인정하지도 않는다. 슈는 따뜻해보이는 외모지만 사실은 굉장히 쿨한 성격이다. 유키는 천진난만에 아무런 고민도 없어보이 지만 렌과 슈 사이에서 능숙히 팀의 밸런스를 유지시키고 있다. 그런 멤버와 함께 미코는 오빠 미오로 분해 밴드일원으로 공동생활 이 시작되었다. 과연 미코는 「A.N.JELL」 에서 잘해 나갈 수 있을까? 미코와 렌사이에 사랑은 싹틀 수 있을까!? 인기밴드에 여자가 합류하면서 시작되는 사랑의 화학반응… 질투, 눈물, 우정, 부자간의 사랑. 사랑의 톱니바퀴가 이제 움직이기 시작했다!!
---
2009年在韓國播出後,在亞洲各地造成了極大迴響的連續劇『原來是美男子』的翻拍版。為了成爲修女在修道院修行的雙胞胎妹妹「美子」,化身代替曾夢想成爲歌手出片的雙胞胎哥哥「美男」,以新成員的身分加入了超人氣的樂團「A.N.JELL」。團長「廉」擁有出眾異人的音樂天賦,但因為重度的潔癖顯得相當神經質。也由於追求完美主義的關係,不愛與人打交道也不認同旁人。「柊」看起來平易近人但卻有著冷酷的個性。「勇氣」則乍看之下天真浪漫好似漫不經心一般,但他其實在廉與柊之間扮演著團隊中不可缺少的和事佬腳色。就在這樣的組合之下,美子扮演著哥哥美男開始了樂團的同居生活。美子 到底能夠留在「A.N.JELL」嗎?!接著,美子和廉是否會產生愛的火花!? 人氣樂團中加入了一個女孩子之後,發生的化學反應…有忌妒、有眼淚、有友情和親情。愛情的齒輪,現在開始轉動!