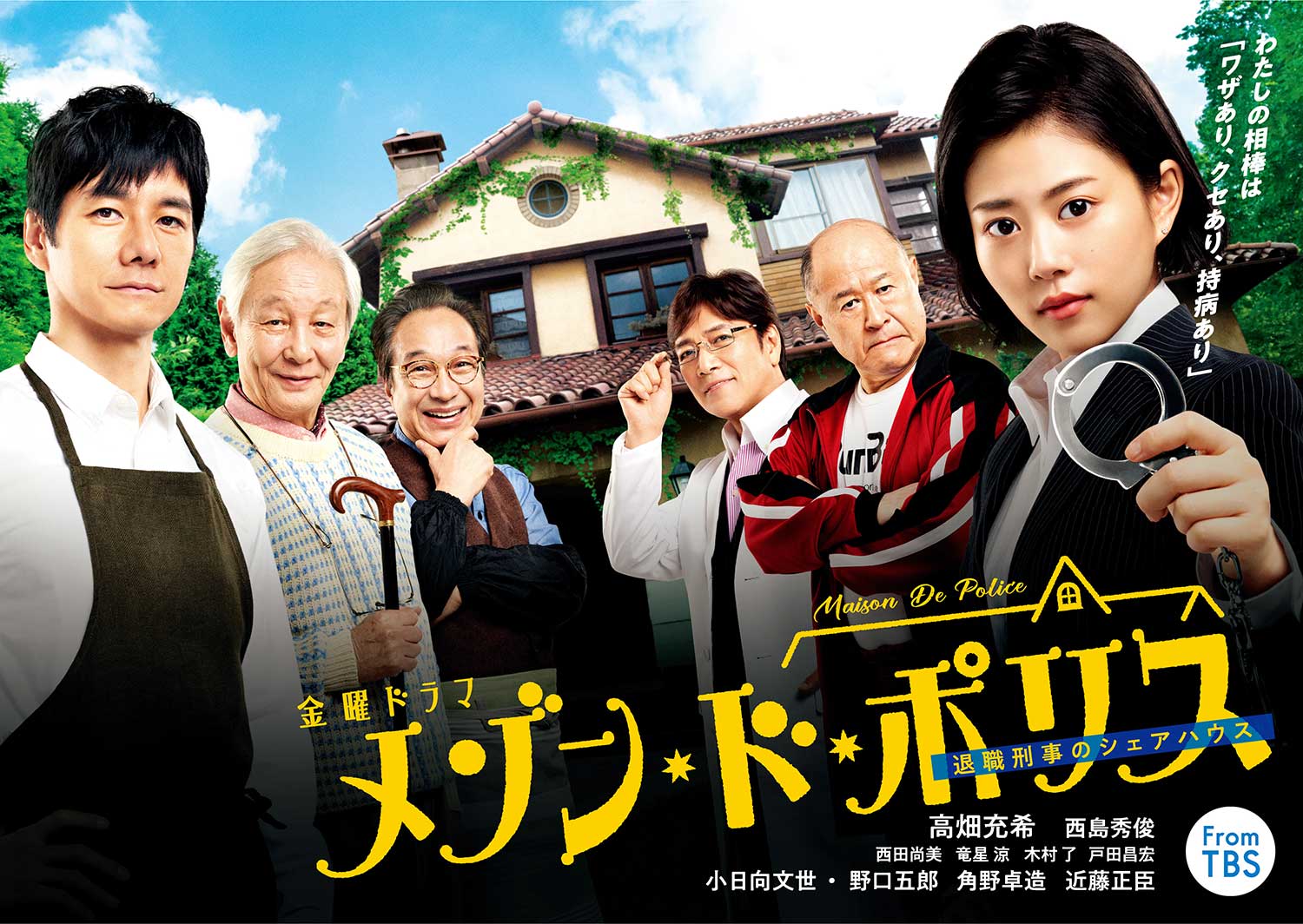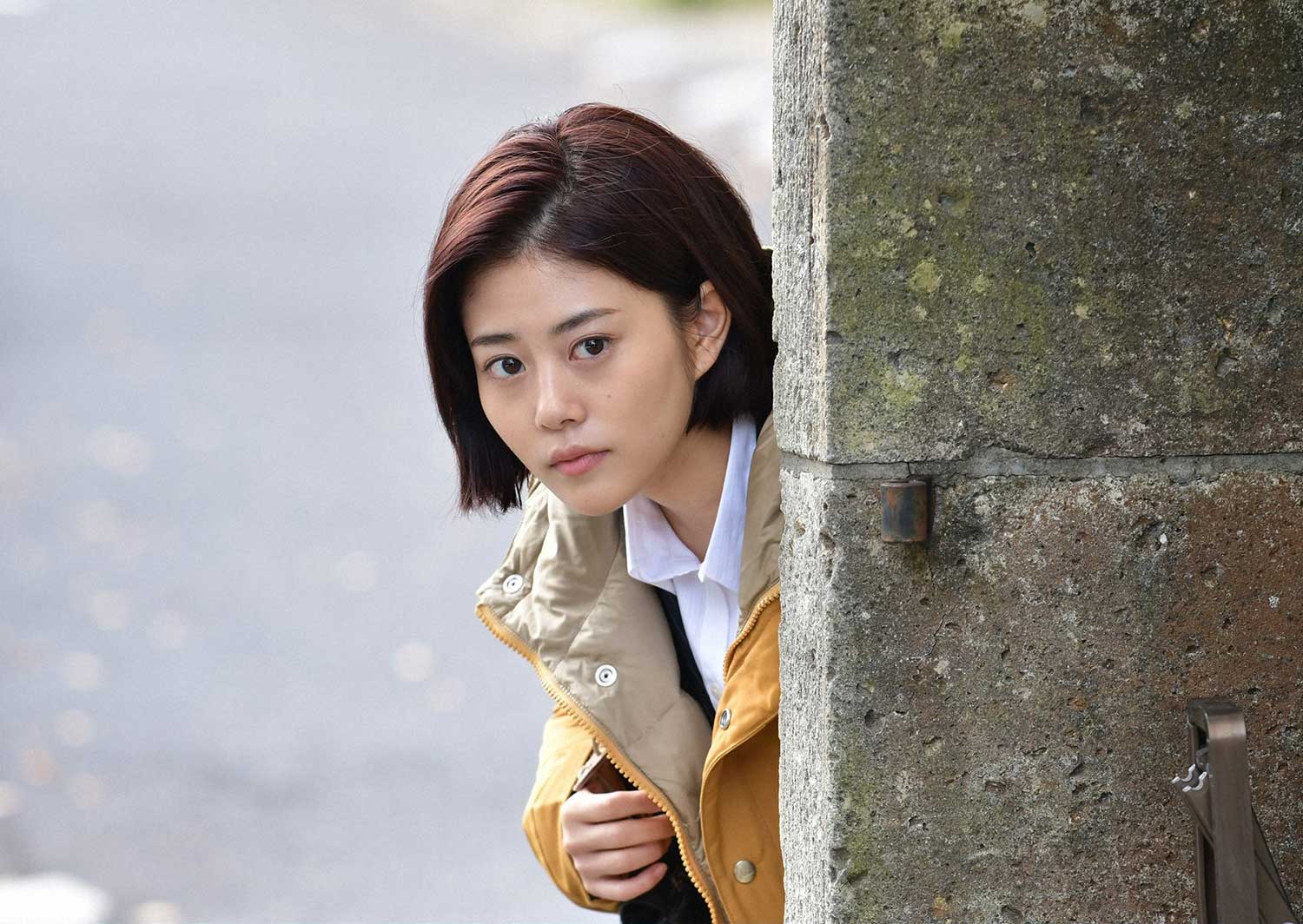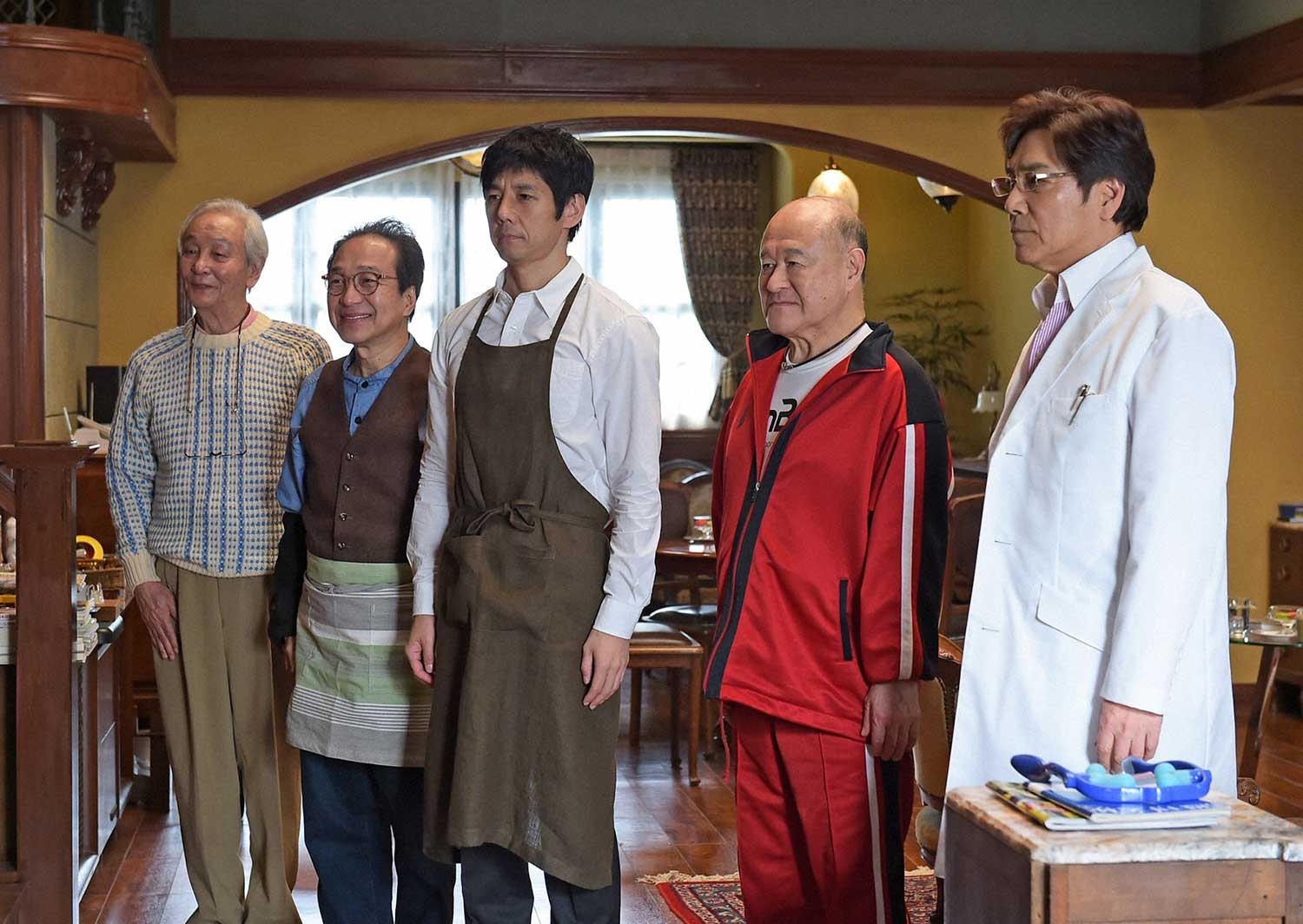 Broadcast Date
2019.1.15 - 2019.3.15
Episode / Duration
10 episodes 75 min × 2 eps / 60 min × 8 eps
Scenario Writer
Cast
Mitsuki Takahata (高畑充希)
Hidetoshi Nishijima (西島秀俊)
Naomi Nishida (西田尚美)
Ryo Ryusei (竜星涼)
Ryo Kimura (木村了)
Masahiro Toda (戸田昌宏)
Fumiyo Kohinata (小日向文世)
Goro Noguchi (野口五郎)
Takuzo Kadono (角野卓造)
Masaomi Kondo (近藤正臣)

Hiyori Makino is a rookie detective whose dream comes true when she is assigned to the Criminal Investigation Division. One day, the precinct police see an anonymously-posted clip on the Internet that shows a person being burned to death. The police treat it as a possible copycat crime of a burning homicide that occurred five years ago. Hoping to consult Soichiro Natsume, the retried detective who headed the original investigation, Hiyori arrives at an antiquated, western style house in an upscale residential district where she finds Natsume sharing the house with four other elderly ex-cops, all quite eccentric like himself. Hiyori commences the meeting and quickly realizes that despite their aging vision, back pain and high blood pressure, these gentlemen still possess razor sharp sleuthing skills. Together, they set about cracking tough cases each week in this new detective drama.
---
신입 형사 마키노 히요리는 그토록 바라던 형사과에 배속되었다. 어느 날 관할내에 사람이 불타는 동영상이 투고사이트에 올라오는 사건이 발생한다. 수사본부는 5년 전에 일어난 소살사건의 모방범으로 보고 수사를 개시한다. 히요리는 사건의 단서를 찾기 위해 5년 전 사건을 담당했던 전직 형사 나쓰메 소이치로의 이야기를 들으러 고급주택가의 낡은 양옥집을 찾아간다.
그곳에는 전직 경찰관 할아버지 5명이 공동생활을 하는 쉐어하우스였다. 히요리와 개성 넘치는 할아버지들의 수상한 수사 회의가 시작된다. 노안, 요통, 고혈압이지만 수사 실력만큼은 초일류의 범상치 않은 할아버지들과 함께 히요리는 사건을 추격해 간다. 1회 완결형 형사 드라마.
---
新人刑警、牧野日和實現了夢想被指派到刑事部門。有一天,竟然發生了一件在該司法管轄區內有一個人被燒死的動畫被上傳到發佈網站的事件。調査總部認爲犯人是五年前發生的燒毀事件的模仿罪犯,開始調査這個案件。因要找案件的線索,日和爲了參訪五年前負責此案的已退休的刑警、夏目惣一郎,來到一個高級住宅區内的一座古老的西式建築。這座西式建築是一個共享房屋,有五名退休警察的大叔在裏面一起生活。
日和和富有個性的大叔們的神秘調査會議開始了。日和與雖是老花眼、腰痛、高血壓,但調査能力超群的五名人格迥異的大叔,一起追求事件的眞相。一集解決一個案件的刑警故事。