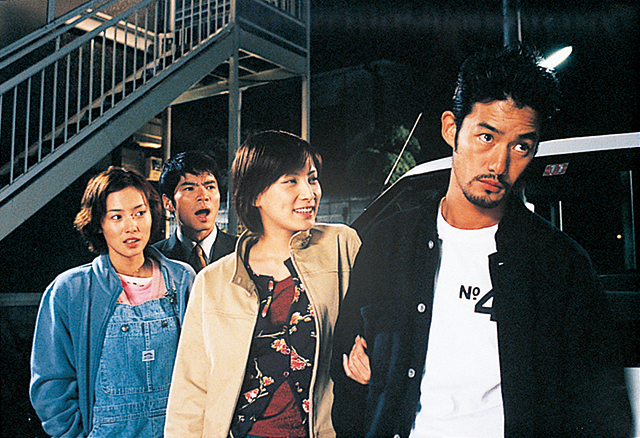 Broadcast Date
2000.10.13 - 2000.12.15
Episode / Duration
10 episodes 60 min. x 10 eps.
Scenario Writer
Higashi Shimizu (清水東)
Erika Seki (関えり香)
Mio Aiuchi (相内美生)
Katsuko Hara (原克子)

Cast
Yutaka Takenouchi (竹野内豊)
Miki Nakatani (中谷美紀)
Ai Kato (加藤あい)
Tetta Sugimoto (杉本哲太)
Hiroko Hatano (畑野浩子)
Maiko Yamada (山田麻衣子)
Kuniyuki Fukasawa (深沢邦之)
Misa Uehara (上原美佐)
Ren Osugi (大杉漣)
Masato Ibu (伊武雅刀)

As a child, Haru's parents died in a boating accident and she was put into a foster home with many other children. During that time, she spent many magical moments with her best friend, a boy named Ryo. She was finally adopted but when her adoptive parents pass away she decides to meet with her old friends again. All of them have changed, especially Ryo who aspired to become a boxer but has just become a small time criminal. Their reunion rekindles some of that old magic between them, but something in their past threatens to take their newfound happiness away.