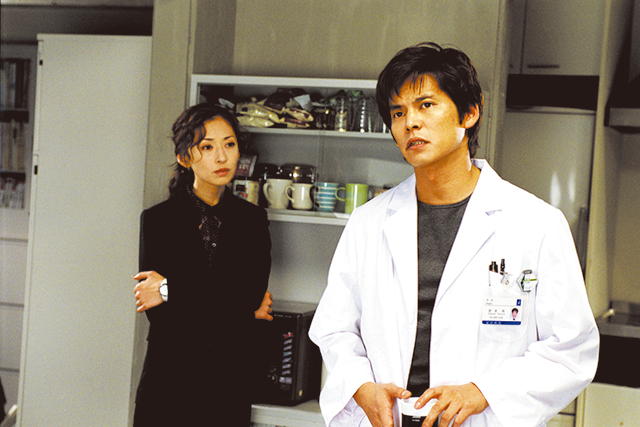 Broadcast Date
2002.10.10 - 2002.12.19
Episode / Duration
11 episodes 75 min. x 1 ep. / 60 min. x 10 eps.
Scenario Writer
Cast
Yuji Oda (織田裕二)
Yasuko Matsuyuki (松雪泰子)
Hiroshi Abe (阿部寛)
Misato Tanaka (田中美里)
Jiro Sato (佐藤二朗)
Shunsuke Matsuoka (松岡俊介)
Maiko Yamada (山田麻衣子)
Mitsuru Fukikoshi (吹越満)
Ken Ishiguro (石黒賢)
Kyozo Nagatsuka (長塚京三)

Ando, the head of prestigious Izumida Hospital, drafts Takashi, a battle-hardened and brilliant surgeon. On his first day, he meets Detective Mizusawa who has brought in a critically injured criminal whom she was forced to shoot. Against the wishes of his superior, Takashi miraculously saves the criminal. Takashi learns of another patient in the hospital that has been in a coma for 21 years. Takashi suggests a way he may be able to revive the man, but is stubbornly opposed by Ando. This arouses Takashi's suspicions that Ando may have a personal stake in keeping the patient in a vegetative state; and he and Detective Mizusawa set out to unravel the mystery behind this 21-year old incident and ultimately learn more about their mutual past in the process.