Papa for One Summer
ひと夏のパパへ   한 여름의 아빠에게   單夏的老爸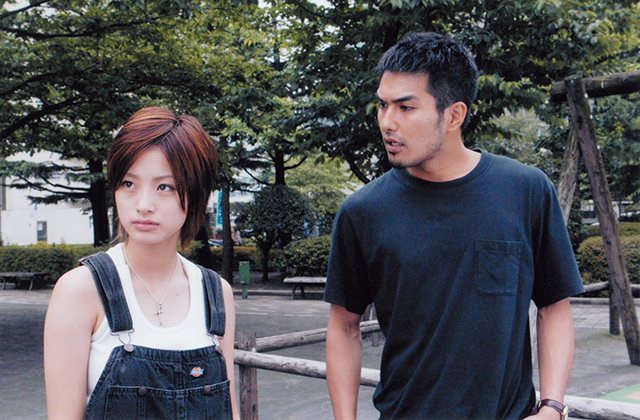 Broadcast Date
2003.7.2 - 2003.9.3
Episode / Duration
10 episodes 75 min. x 1 ep. / 60 min. x 9 eps.
Scenario Writer
Cast
Aya Ueto (上戸彩)
Sachiko Sakurai (桜井幸子)
Kazuki Kitamura (北村一輝)
Shingo Yanagisawa (柳沢慎吾)
Yutaka Matsushige (松重豊)
Hiromi Kitagawa (北川弘美)
Satoshi Matsuda (松田悟志)
Hayato Ichihara (市原隼人)
Fumiyo Kohinata (小日向文世)
Kyoko Enami (江波杏子)

A high school student's mother passes away leaving her alone with her grief. The girl, Marimo, discovers the name of a father she never knew. Marimo sets off to meet him, but is completely shocked when she finds someone very different from the father she envisioned. Her father, Shinpei, a 38-year-old would-be private detective, is shocked too, and doesn't believe her until he sees the paperwork. With Marimo muttering "The worst father in the world" and Shinpei lamenting the loss of his freedom, these two are about to learn how difficult and rewarding a father/daughter relationship can be.