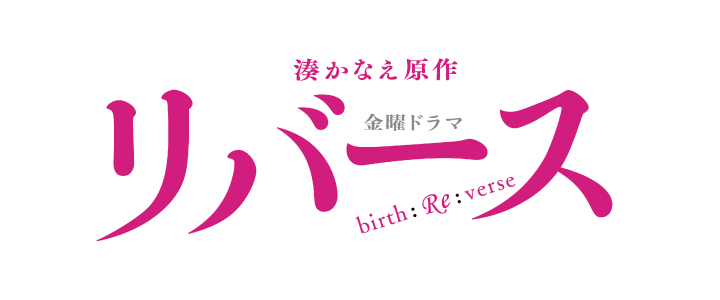 Broadcast Date
2017.4.14 - 2017.6.16
Episode / Duration
10 episodes 75 min × 1 ep / 60 min × 9 eps
Scenario Writer
Cast
Tatsuya Fujiwara (藤原竜也)
Erika Toda (戸田恵梨香)
Teppei Koike (小池徹平)
Yuta Tamamori (玉森裕太)
Takahiro Miura (三浦貴大)
Hayato Ichihara (市原隼人)
Mugi Kadowaki (門脇麦)
Tetsuya Takeda (武田鉄矢)
Nagisa Katahira (片平なぎさ)
Kotaro Shiga (志賀廣太郎)

Unremarkable office worker, Kazuhisa Fukase, leads a boring life. The only place he can relax is the Clover Coffee Shop. Here he meets Mihoko Ochi and they begin to date. Just as he begins to grow accustomed to a more enjoyable life, something occurs that drives a wedge between the lovers. Mihoko receives a letter that accuses Fukase of being a murderer. Fukase realizes that he must now disclose the only darkness that happened in his life. He begins to tell Mihoko of a "secret" that he has not spoken of for ten years…
Everyone sins. But how can you forgive and be forgiven?
---
보잘것없는 샐러리맨 후카세 카즈히사는 매일 담담히 살아간다. 그런 후카세의 유일한 안식처인「클로버 커피」에서 혼자 카페를 찾은 오치 미호코를 만나고 이윽고 사귀게 된다. 단조로운 일상이 예쁘게 변해간다고 느낄 무렵 미호코와의 관계에 커다란 균열이 생기는 사건이 발생한다.『후카세 카즈히사는 살인범이다』라고 씌여진 고발문이 그녀에게 배달된 것이다.「지금까지의 인생에서 유일한 어둠. 그것을 드디어 밝힐 때가 온것인가」라며 후카세는 고뇌한다. 그리고 후카세는 10년간 말하지 않았던「비밀」을 털어놓기 시작한다.
사람은 누구라도 죄를 범한다. 죄를 어떻게 용서하고 용서받을것인가?
---
微不足道的工薪階層的深瀨和久,每一天都過着平靜地生活。 在這樣的生活中,深瀨唯一能舒暢的地方就是〈三葉草·咖啡〉。有一天他遇見一個女性、越智美穗子,不久變得一起出去。單調的生活好像變得有了色彩,但就在此時,他與美穗子之中發生一個事情造成很大的鬼裂。因為有人寫"深瀨和久是殺人凶手"的告發句子送給美穗子。 "到現在的人生中唯一的黑暗,坦率地說的時候到了嗎?"深瀨開始苦悶。 結果,深瀨開始説出掩蓋10年的"秘密" … 。
任何人人犯罪。 罪的饒恕,會是怎麼樣的饒恕?