Atsuhime No.1
篤姫 No.1   아쓰히메 NO.1   篤姬No.1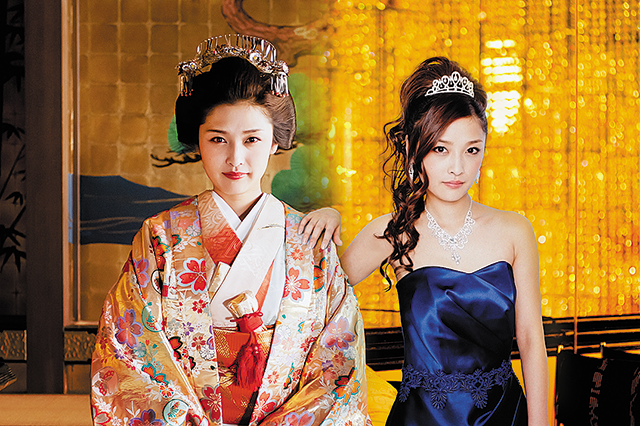 Broadcast Date
Japan Release: 2012.4.7
Episode / Duration
86 min.
Scenario Writer
Cast
Rika Ishikawa (石川梨華)
Daisuke Kikuta (菊田大輔)
Yuko Nakazawa (中澤裕子)
Hiroko Sato (佐藤寛子)
Hitomi Yoshizawa (吉澤ひとみ)

It is 1853. Atsuko, adopted daughter of Shimazu Nariakira of the Satsuma clan and known to history as "Atsu-hime", is en route by palanquin from her home to the castle of the Shogun in distant Edo. She is not happy with this, however, and resolves to struggle against her fate. In the mountains of Hakone she runs from her procession. Her governess Tae and the woman ninja Mitsu give chace. Continuing on in spite of their entreaties to come back, she looks up as the weird light of a meteor envelops them. The next thing she knows, she has gone 160 years into the future…
---
가에이 6년(1853년). 사쓰마 번주인 시마즈 나리아키라의 양녀가 된 아쓰코. 통칭 , 아쓰히메 ( 이시카와 리카 ) 는 도쿠가와 가문와의 혼례를 위해 사쓰마에 서 에도성으로 향하는 길이었다 . 하지만 불안을 느낀 아쓰히메는 자신에게 주어 진 운명을 거부하리라 마음먹고 하코네의 산속에서 도주를 꾀한다 . 아쓰히메를 막아서는 그녀의 몸종 타에와 여자닌자 미쓰 . 두사람의 설득에도 못본척하고 놓 아달라며 애원하는 아쓰히메 . 문득 하늘을 바라보자 혜성의 불가사의한 빛이 세 사람을 감싸고…. 다시 눈을 뜨자 160 년후인 현대로 타임슬립되어 있었다 !!
---
嘉永六年(1853 年)薩摩藩主 島津齊彬的養女篤子,也就是後來的篤姬(石川 梨華飾)為了過門入嫁到德川家,從薩摩前往江戶城。途中篤姬越想越感到不安,於是決定抵抗這段被安排的姻緣,在箱根的山裡趁機逃跑。追著她來的是保姆Tae(中澤 裕子飾)和女忍者的Mitsu (Tokkii 飾)。篤姬央求她們「就請你們行行好,放我走吧!」不肯就範的討價還價;就在此時從天際射出一道不可思議的掃帚星將三個人籠罩… 等她們回過神來,發現她們竟穿越時空來到了160 年後的現代!!