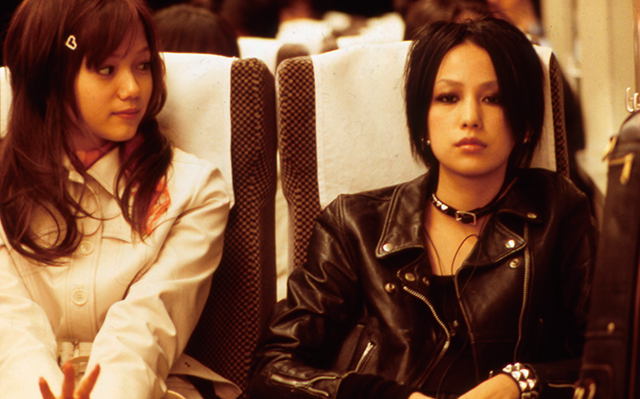 Broadcast Date
Japan Release: 2005.9.3
Episode / Duration
113 min.
Director
Scenario Writer
Kentaro Otani (大谷健太郎)
Taeko Asano (浅野妙子)

Cast
Mika Nakashima (中島美嘉)
Aoi Miyazaki (宮崎あおい)
Ryuhei Matsuda (松田龍平)
Tomomi Maruyama (丸山智己)
Hiroki Narimiya (成宮寛貴)
Kenichi Matsuyama (松山ケンイチ)
Tetsuji Tamayama (玉山鉄二)

The eponymous dual heroines are 20-year old NANA Osaki and Nana Komatsu. Strong and independent, NANA comes from a dysfunctional background and is the vocalist of a punk band looking to find a major record deal. On the other hand, naive and sweet-natured Nana has been blessed with a stable family environment and the most pressing issue in her life is her boyfriend! Fate brings these two very different girls together and the film traces their fortunes as they navigate the trials and tribulations of love and the difficulties facing young women in the bustling and often intimidating metropolis of Tokyo.