DORORO
どろろ   도로로   多羅羅 DORORO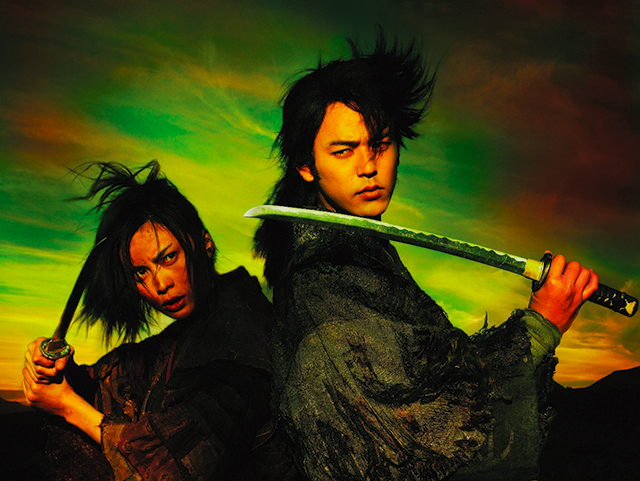 Broadcast Date
Japan Release: 2007.1.28
Episode / Duration
138 min.
Scenario Writer
NAKA Masa MURA (NAKA雅MURA)
Akihiko Shiota (塩田明彦)

Cast
Satoshi Tsumabuki (妻夫木聡)
Kou Shibasaki (柴咲コウ)
Eita (瑛太)
Mieko Harada (原田美枝子)
Yoshio Harada (原田芳雄)
Tetta Sugimoto (杉本哲太)
Anna Tsuchiya (土屋アンナ)
Kumiko Aso (麻生久美子)
Kiichi Nakai (中井貴一)

Japanese manga master, TEZUKA Osamu.
Somewhere in the world, a child without eyes, ears, mouth, arms or legs was born. His father, the warlord Daigo Kagemitsu, had concluded compacts with 48 demons in order to obtain tremendous power, and offered each of the demons a part of his unborn child's body. The child, who had been abandoned, was saved by Doctor Jukai, who used medical technology to create artificial body parts for the boy and called him Hyakkimaru. Eventually, Hyakkimaru learns that, if he kills the demons, he will be able to regain his body parts. He sets out on a journey for just that purpose, and meets up with a thief named Dororo, who lusts after the enchanted sword that had been contrived into Hyakkimaru's left hand, and they continue on together to conquer the demons.