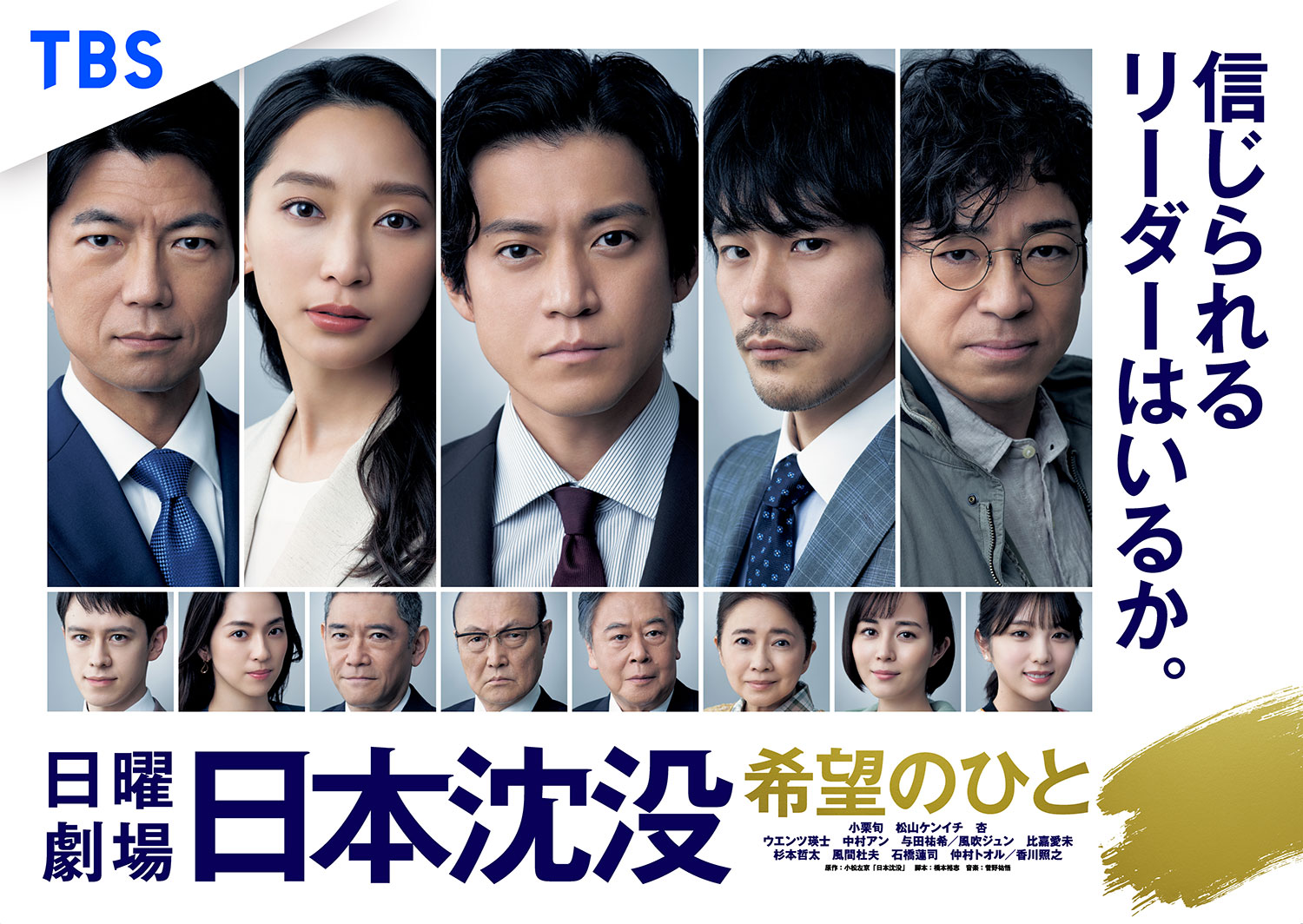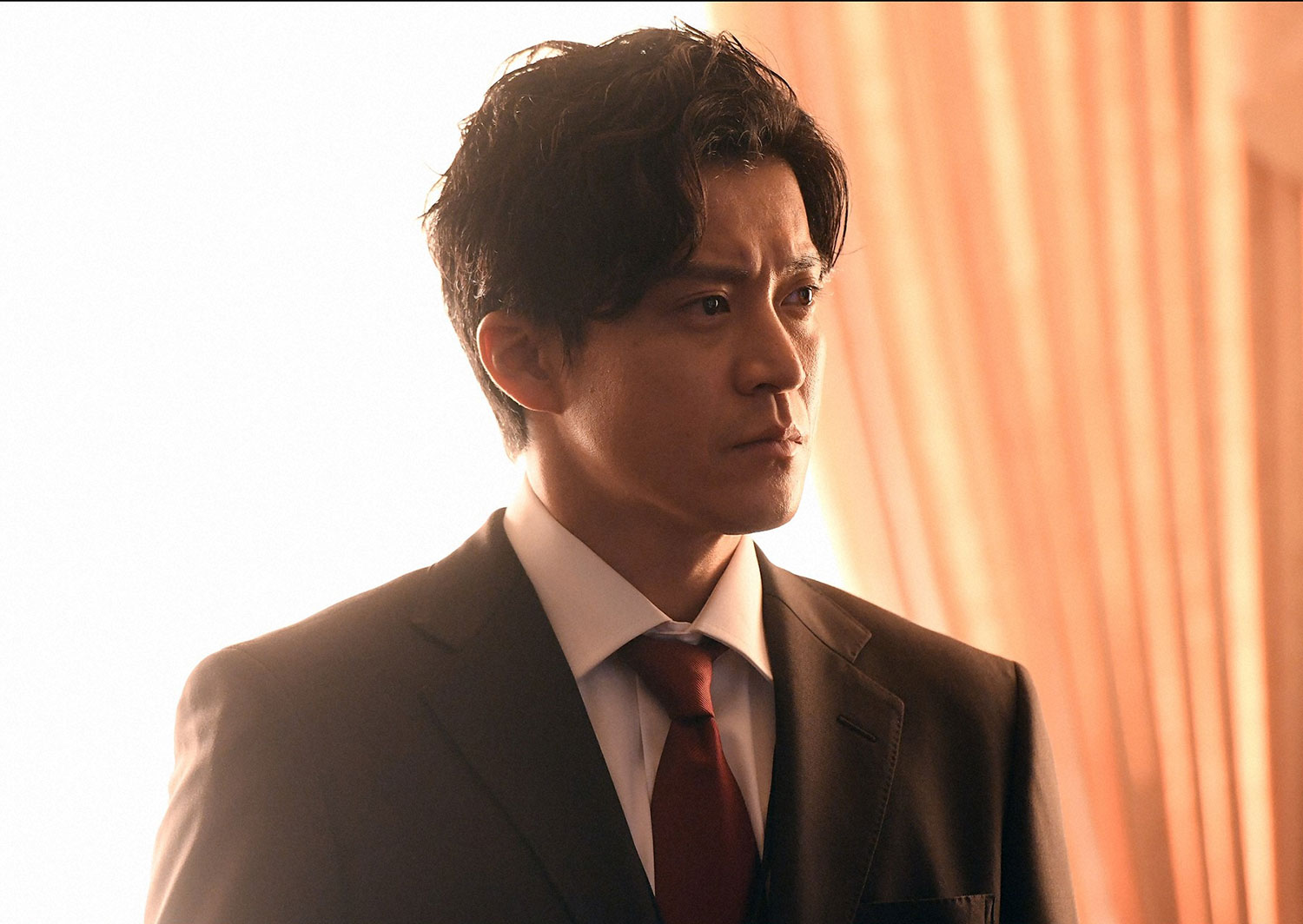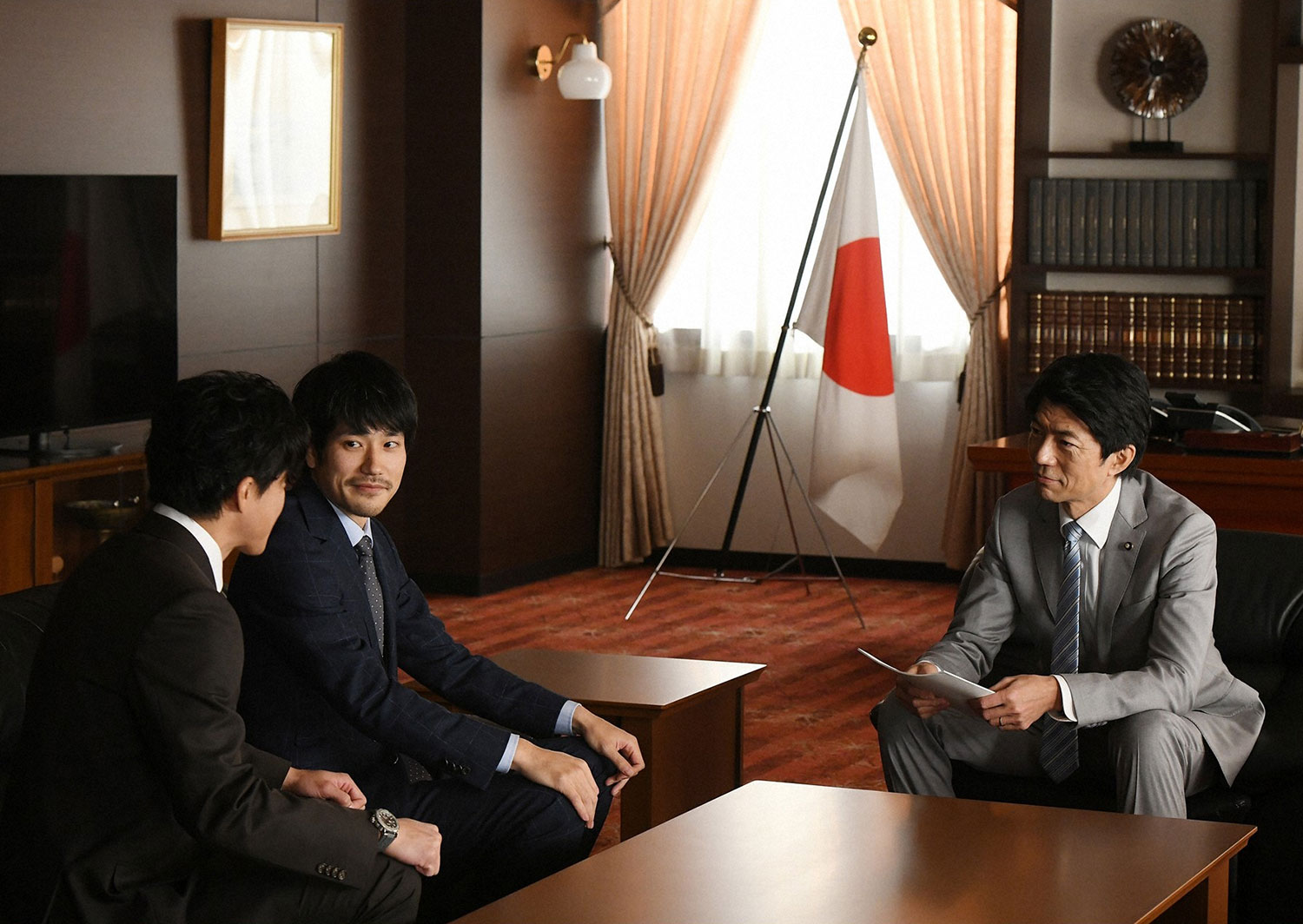 Broadcast Date
2021.10.10 - 2021.12.12
Episode / Duration
Eps 9 135min × 1ep / 85min × 1ep / 75min × 2eps / 60min × 5eps
Scenario Writer
Cast
Shun Oguri (小栗旬)
Kenichi Matsuyama (松山ケンイチ)
Anne (杏)
Wentz Eiji (ウエンツ瑛士)
Anne Nakamura (中村アン)
Yuuki Yoda (与田祐希)
Jun Kunimura (國村隼)
Jun Fubuki (風吹ジュン)
Manami Higa (比嘉愛未)
Yoshiko Miyazaki (宮崎美子)

Tokyo 2023. Japan's prime minister announces a plan to store contaminated material in deep-sea strata while entrusting a team of young technocrats to protect Japan's future. Meanwhile, the public is alarmed by sensational magazine articles predicting the sinking of the Kanto plain owing to the disappearance of an island off the Izu coast. With demonstrators in the streets, a young government official Amami tries to restore order just as a corruption scandal linking the government to a profitable eco-business firm erupts. When Amami and a government colleague escape for a scuba diving trip, they encounter an earth-shattering event.
---
2023년 도쿄. 히가시야마 총리는 세계 환경 회의에서 오염 물질을 액화해 해저 지층 틈에 저장하는 컴스의 추가 추진을 발표한다.
그 무렵 어느 주간지에 관동 침몰의 경종을 울리는 다도코로의 기사가 실린다.
이 기사로 일부 단체가 시위를 일으키고 아마미는 사태 수습을 위해 다도코로를 만난다. 하지만 그는 아마미의 말을 외면한 채「조만간 이즈 바다의 섬이 침몰된다.
이것은 내가 두려워하던 관동 침몰의 전조」라는 이상한 예언을 한다.
마침 기자 시이나는 환경 기업과 환경성의 놀라운 유착 의혹을 아마미에게 제시한다.
일말의 불안을 안고 스쿠버다이빙을 간 아마미는 그곳에서 충격적인 사건을 마주하게 되는데….
---
2023年,東京。東山總理在世界環境會議上高唱將加速推進「COMS」,即為把汙染物質液化後儲存在海底地層空隙間之聲明。東山更以放眼"未來的日本"為宗旨,發起了召集各省廳優秀年輕官僚之集會。環境省的天海和經產省的常盤因而被挑選成為該集會的成員。在這當下,某週刊刊登了田所報導警示關東即將沉沒的文章。因為這則報導,引起一部分的團體上街示威,天海為了擺平此事決定和田所當面談判。然而田所對天海完全不予理會,更放話表示「伊豆海面的島嶼在不久的將來就會沉沒。當那些島開始沉沒時,也就是關東即將沉沒的前兆」,此令人毛骨悚然的預言,讓天海不知所措。天海抱著不安的心情,和常盤前往兩人共同興趣的浮潛時,更在當地遇上了令人衝擊的事件…。