King's Game
王様ゲーム   왕 게임   國王遊戲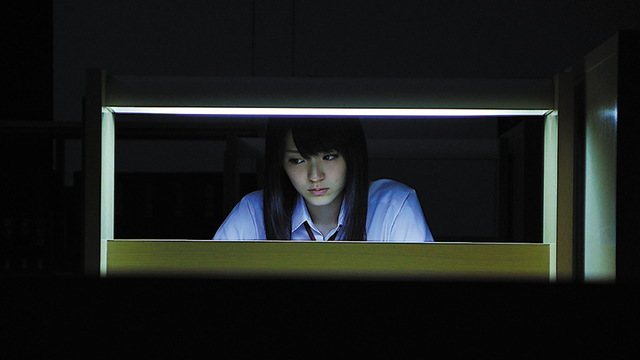 Broadcast Date
Japan Release: 2011.12.17
Episode / Duration
82 min.
Director
Scenario Writer
Cast
'Obey the King's commands!'
One night, Chieko Honda and her childhood friend Nobuaki Kanazawa get a text. The sender is 'The King', and the subject is 'King's Game'. If the King's command is not carried out within 24 hours, punishment will follow. Thinking this is all in fun, the students carry out the orders, which then begin to escalate. Two classmates who do not do as they have been told are punished. Then classmates begin to disappear. What does the 'King' really want?
---
왕의 명령에 복종하라…!
어느날 밤 , 혼다 치에미와 가나자와 노부아키에게 메일이 도착한다 . 보낸이는 「왕」, 제목「왕 게임」. 왕의 명령을 24 시간이내 따르지 않으면 벌을 받게 된 다는 내용이었다 . 그날부터 반학생 전원에게 왕에게서 메일이 도착하고 , 처음 에는 장난반으로 명령을 실행하던 아이들이었지만 메일 내용은 점점 도를 넘어 서게 된다 . 드디어 명령에 불복하던 두아이에게 벌이 내려지게 되고 , 이를 시 작으로 점점 사라져가는 반친구들 . 왕 게임의 목적은 도대체 무엇일까 !?
---
你必須遵從"國王"的命令…!
一天晚上,本多 智惠美(Honda Chiemi)和青梅竹馬的金澤 伸明(Kanazawa Nobuaki)收到了一則簡訊。送信人是"國王"而件名叫"國王遊戲"。信中提到如果在24 小時之內沒有遵從國王所下的命令則將受懲罰。從那天起班上所有的同學都收到了"國王"傳來的郵件;起初學生們半開玩笑的按照命令行事,卻不知那指令的內容漸漸升級。沒多久,不服從命令的兩位同學果然受到了"懲罰"。班上的同學一個接著一個的消失。國王的目的到底為何?!