TOKYO PR WOMAN
東京PRウーマン   도쿄PR우먼   東京PR女人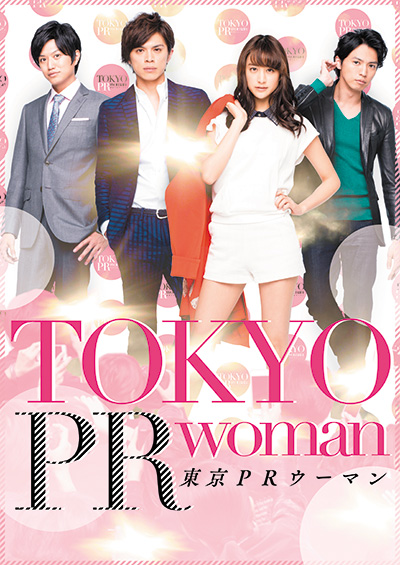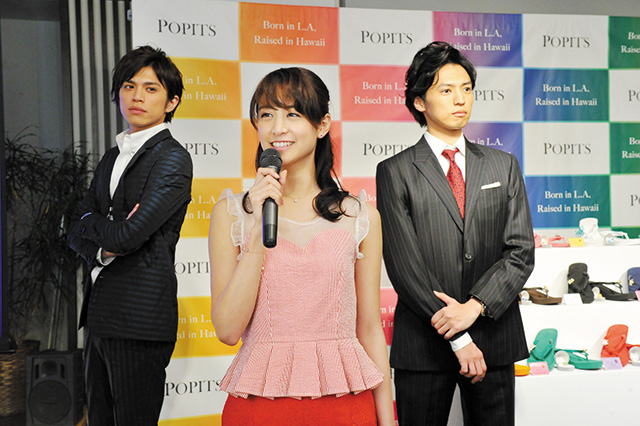 Broadcast Date
Japan Release: 2015.8.22
Episode / Duration
83 min.
Director
Scenario Writer
Makoto Hayashi (林誠人)
Junya Kato (加藤淳也)

Cast
Mizuki Yamamoto (山本美月)
Yusuke Yamamoto (山本裕典)
Renn Kiriyama (桐山漣)
Masahiro Inoue (井上正大)
Arisa Sato (佐藤ありさ)
Rikako Sakata (坂田梨香子)
Ikumi Hisamatsu (久松郁実)
LiLico (LiLiCo)
Yoshihiko Hakamada (袴田吉彦)

Reina Misaki is bank worker plagued by self-doubt for constantly bumbling her job. And then one night she attends a social mixer that leads to an interview with a public relations firm and a new job thanks to a whimsical president, despite her having given a very lackluster interview. On her first day at the new job, she is shocked to learn that her direct superior is Kusakabe, the very man who was so exasperated by her at the interview. Still, Reina also immediately earns the jealousy and enmity of fellow female workers who all pine after Kusakabe. But Kusakabe makes life a living hell for Reina, subjecting her to a daily barrage of work place abuse and criticism… until one day at a product meeting where she casually expresses an idea that much to her surprise gets adopted and becomes a major PR coup, drawing enormous media attention. Having transformed into the hottest person in the business, Reina is ecstatic when the company president names her to head up the next big account. It's all smooth sailing until the day of the big campaign announcement when a host of trouble suddenly threaten to bring the world crashing down upon her. But someone steps in at the last minute with a helping hand: Kusakabe.
---
덜렁대는 성격에 자신감 부족인 은행원 미사키 레나. 미팅을 계기로 은행을 관두고 PR회사의 면접을 보게 된다. 흔한 매뉴얼대로 면접에 임해 주위를 놀라게 하지만 기분파 사장덕에 합격하고 만다.
재취업 첫날, 그녀의 상사는 면접관이었던 구사카베였다. 여직원에게 인기가 높은 구사카베쪽으로 발령이 난것에 동료들의 질투를 받지만 레나는 구사카베에게 연일 질책을 받는다. 그러던 어느날, 상품프레젠테이션 회의에서 레나가 제안한 아이디어가 채용되고 놀랍게도 매스컴의 화제도 받아 PR은 대성공으로 이어진다. PR의 준비도 순조롭게 진행되지만, 발표당일 문제가 일어나고 레나는 궁지로 몰리게 되는데…. 절대절명의 순간, 궁지에서 그녀를 구해준 것은 바로 구사카베였다.
---
有點笨拙又沒自信的銀行員-三崎玲奈經由某次的聯誼為契機將銀行的工作辭掉投入了PR公司Vector。雖然在面試時因為表現沒有很突出而被吐槽但是幸運地被社長看中而被錄取合格。
轉職第一天,她的上司居然是當時面試她的考官,草壁。在受女生社員歡迎的草壁底下工作招來了許多嫉妒的聲音,但是女主角卻是過著每天被操,被罵的日子。突然某日,在商品發表的會議裡,玲奈的點子意外地被採用,並在媒體上造成極大的話題。因此玲奈也終於在PR工作上獲得第一次的成功。因為這次的成功,獲得社長直接指名負責下一份企劃案的玲奈雀躍不已。一切都進行的很順利一直到發表會當天,因為發生突發狀況而陷入窮地的玲奈,在感到絕望的時候伸出援手的居然是草壁。